Discover a Refuge in Your Own Backyard®
Looking for a fun vacation destination? The perfect place is a lot closer than you'd expect.
With just a few accents and nature-enticing additions, your backyard has the potential to be a place of relaxation and excitement.
We offer a wide variety of seasonally appropriate bird food and bird feeders, wind chimes, bird baths, garden accents and more - everything you need to make your yard the place to be.
Make the most of your backyard for now and the rest of the year. Visit us soon and we'll help you discover a refuge in your own backyard.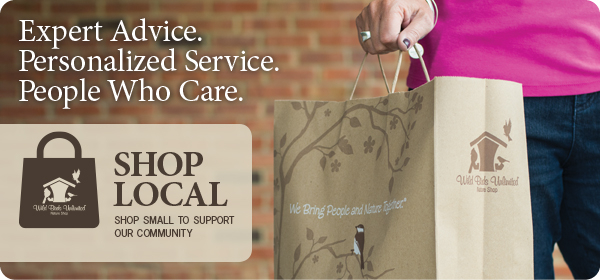 Our store is locally owned and operated by folks living right here in the community! We know you care about your backyard birds and wildlife - and so do we. We're proud to provide expert advice to help you bring the joy of bird feeding into your backyard.
We thank you for shopping at our store and for supporting our small business.
---